The Hidden Gems of South America: Exploring the Unknown
South America is a continent that is often overlooked by travelers. Most people flock to the well-known destinations like Machu Picchu, Rio de Janeiro, and the Amazon Rainforest. But there is so much more to this diverse and beautiful continent than what meets the eye.
As a traveler, I have always been drawn to the unknown. I have a passion for exploring places that are off the beaten path and discovering the hidden gems that are often overlooked by tourists. That's why I decided to embark on a journey to explore the lesser-known regions of South America.
My journey began in Ecuador, a small country that is often overshadowed by its larger neighbors. But Ecuador has so much to offer, from the bustling streets of Quito to the tranquil beauty of the Galapagos Islands. I was immediately struck by the warmth and hospitality of the people I met, and the rich cultural heritage that is so evident in every aspect of the country.
From Ecuador, I ventured into Peru, where I discovered the ancient Incan city of Choquequirao. This hidden gem is located deep in the Andes Mountains and is often referred to as the "sister city" of Machu Picchu. But unlike Machu Picchu, Choquequirao is relatively unknown, and I was one of only a handful of tourists visiting the site. The tranquility and serenity of the place were truly breathtaking, and it was an experience that I will never forget.
As I continued my journey, I traveled to Bolivia, where I discovered the incredible salt flats of Uyuni. This vast expanse of white salt is truly a sight to behold, and it's a place that is often overlooked by travelers. I spent a day exploring the salt flats, and it was one of the most surreal experiences of my life. The vast emptiness of the place was both peaceful and eerie, and I felt like I was walking on another planet.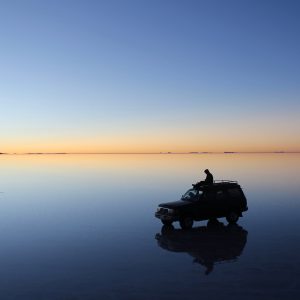 My journey through South America came to an end in Chile, where I discovered the Atacama Desert. This desert is known for its otherworldly landscapes and unique wildlife, and it was the perfect way to end my journey. The desert is vast and remote, and it's a place where you can truly escape the hustle and bustle of modern life.
As I look back on my journey, I realize that South America is a continent that is truly full of hidden gems. From the ancient ruins of Choquequirao to the otherworldly landscapes of the Atacama Desert, there is so much to discover and explore. I encourage all travelers to take the time to venture off the beaten path and discover the unknown regions of this incredible continent.